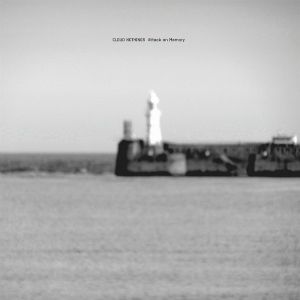 30 // Cloud Nothings // Attack On Memory
   Emo is not yet ready to be revived but that doesn't mean that you should be numb to your inner problems. Especially if you have your third album coming up. Dylan Baldi's Attack On Memory did what very few other rock albums did this year. It explored the cracked personality of an alienated teenager and did it with such a punch that Cloud Nothings' new studio release of emotions ended up combining some of the best indie rock, hardcore punk and noise rock moments found on any album this year. A lot of it is thanks to Steve Albini providing his Midas touch to Dylan Baldi's disastrous attempts at relationships, jealousy and mere existence but most of all this is an album that sees a promising rock band evolve into an emotional chameleon that gives up sugar coating for rough reality. It's still nerdy as anything, but real emotion will always be cool.
=============================================================
29 // Django Django // Django Django
   We still don't fully grasp whether to treat Django Django as a band from Edinburgh or a band from London. Pedantic, but as soon as their debut self-titled record starts playing the locale of the origin becomes irrelevant. Django Django doesn't sound like England or Scotland. The dunes on the cover are perfectly accurate representations of the sort of warmth that Django Django have to endure on this indie rock album left melting in the sun somewhere in western Africa. Nevertheless, Django Django's debut LP is much more than just heat when compared to the rest of British indie rock's recent output. The band, and the album have a warmer heart than the rest of country's guitar music this year. This is a record that is willing to have fun instead of dropping big choruses and taking the paycheck. Django Django's attitude is a refreshing oasis in the barren, lifeless desert of British guitar music.
=============================================================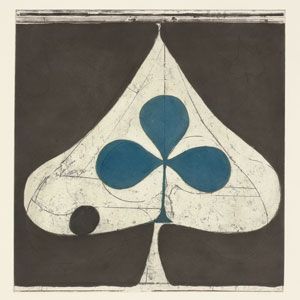 Grizzly Bear have stopped doing the chores and polishing things up to perfection to offer something more active. While their previous LP Veckatimest soundtracked 2009, a year when doing housework was seen as a sign of happiness, Shields finds the foursome back on the look out once again. Shields is all urban jungle, indie rock music for the city if you will, but luckily at no point on here does it meddle with the indie folk that seems to be gaining ground for all the wrong reasons. Shields is defined by louder guitars, clearer hooks and a bigger attention to songwriting as opposed to the very skeleton of indie rock covered in overproduction. Shields offered more muscle without sacrificing the subtlety that the group is known for. It's the sound of a ten year old band learning and if you still have new things to learn after a decade of making music, you're doing something right.
=============================================================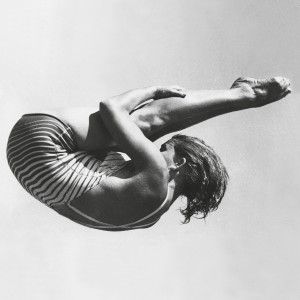 27 // Andy Stott // Luxury Problems
   Manchester's Andy Stott makes dance music, but it's the sort of dance music that get's played when everyone's either too faded or too far away from the regular dancefloor. Luxury Problems is the definition of the night sound, an ambient, abstract and minimal techno album so nocturnal you'd wish Earth would slow down and we had 25th hour just to play this. The amazing thing about Luxury Problems is its tendency to overshadow any sort of expectation that was aimed at it. Usually this sort of music aims for the immediate, the mystery that more often fades away straight after the first listen never to be heard again. The abstract structures in here amaze again and again. The record follows closely from where Stott's previous two EPs Passed Me By and We Stay Together left off but it really jumps straight to the next level. Think of Stott's evolution as a picture that's slowly buffering thanks to a lame internet connection. We could make out pixels from the start but Luxury Problems is the final result, the clear view of impenetrable mist.
=============================================================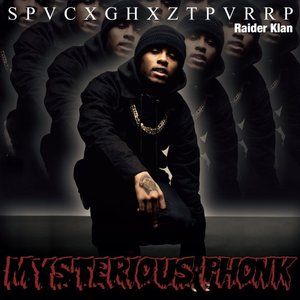 26 // SpaceGhostPurrp // Mysterious Phonk
   Do you believe everything that you're told? I don't. But if I did I'd be convinced that Florida's SpaceGhostPurrp spend most of this year having his dick sucked. But even that doesn't seem to give him pleasure as he's faded out to the point where he is totally numb to feelings, physical and emotional. His debut on 4AD Mysterious Phonk: The Chronicles Of SpaceGhostPurrp is not what you would call a drug record but it felt higher and steeped up in DGAF more than every other hip hop LP of the year. On here he near flawlessly refines his lo-fi production to something that no longer lo-fi defined by low quality of samples but rather the overall haze that never leaves this guy's basement. Mysterious Phonk's frosty production is simply quite different to everything else released this year. Quick fame may have evaded him and turned him into a paranoid maniac but Mysterious Phonk is all dirty, all compelling listen.
=============================================================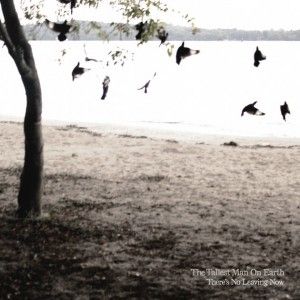 25 // The Tallest Man On Earth // There's No Leaving Now
   2012 was the moment when the Scandinavian country of Sweden reinvented itself as the home of genuine modern folk. The Tallest Man On Earth was leading the charge with his third studio album There's No Leaving Now. It's an album perfectly aware and in total control of its shortcomings, that why its simpler nature when compared to 2010's The Wild Hunt doesn't stick out as much as it could of in the hands of someone who puts technique versus the basic song. Kristian Matsson has already established himself as a guitar genius layering complex melodies but There's No Leaving Now is less sterile than his other records. It's the sum of its surroundings. It was the first great album to drop around the start of the summer and for many it was a soundtrack perfect enough to last well into Autumn. Sometimes, a well timed distillation of showy complexity to reveal the simple pleasures is all you need to smile for months.
=============================================================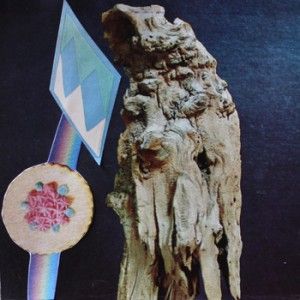 24 // Motion Sickness Of Time Travel // Motion Sickness Of Time Travel
   The outer space in the Solar System is quite boring. There's very little number of planets to reflect the light and there are no nebulae to give it any colour. There's just not a lot to lay your eyes upon. The self titled record by Rachel Evans' solo project Motion Sickness Of Time Travel then comes from a completely different part of our universe, one that's bristling with life from planets to moons. And the outer space, the colours of it are breathtaking, more so than any boring sunset you have on offer here on Earth. The four tracks on here average around at around 20 minutes but it's hard, no, impossible to refer to Motion Sickness Of Time Travel as drone. It's slow and drawn out but at the same time it sounds like the soundtrack of journey across space at speeds that merges all the planets, moons and suns into a permanent blur. Send this album into space, it's meant to be where it came from.
=============================================================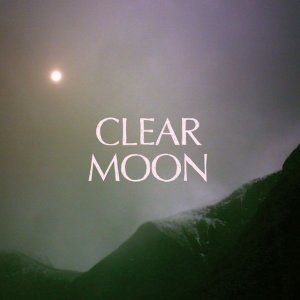 23 // Mount Eerie // Clear Moon
   Possibly the best way to describe what Phil Elverum AKA Mount Eerie has been doing lately is by taking everything we said about no.25 on this list and flipping it into negative colours. He was prolific too. 2012 saw the release of Clear Moon and Ocean Roar but while the latter was a weird venture into black metal, Clear Moon is the real winner here, the sound of paranoia and schizophrenia while being completely lost in woods. Elverum has always been making music for lonely journeys across vast forests (The Microphones) but on Clear Moon someone is there following him and it's making our Phil feel very uneasy. Two chord songs, broken voices and ambient passages made Clear Moon this year essential soundtrack for all moments sick and anxious. Mount Eerie managed to do the seemingly impossible, release an album darker, thicker and yet more fragile than all of this year's black metal.
=============================================================
22 // Flying Lotus // Until The Quiet Comes
   Flying Lotus is a man who understands his strengths and weaknesses. He also understands when to better himself and when to play the "if it ain't broken don't fix it" card. Until The Quiet Comes is the sound of a man backtracking without sacrificing his art. After his second LP Los Angeles, Flying Lotus and his Brainfeeder colleagues found themselves spearheading a new sound that was often imitated by wannabes. FlyLo abandoned this on the jazzy Cosmogramma but on this album he comes back to the Los Angeles intersection and takes a different way. Until The Quiet Comes is less beatific and more of a peaceful listening experience, something that feels like something softer that he just had to put out while spending the rest of the year coming across as a moron by dissing Beach House and shamelessly biting Tyler, The Creator as Captain Murphy. Until The Quiet Comes is FlyLo's meditative record and further shows him impressive array of choices when composing a fully immersing instrumental suite.
=============================================================
   Canada's Purity Ring hit the scene last year with such a bang that they were the most talked about act in the world just with three songs available on the internet. Their debut Shrines makes full use of that by spreading out their crystal clear shards of post witch house synthpop across the eleven tracks on here that don't offer much variety but have so many hooks crammed into them, you won't even notice the identity problems. Shrines isn't all playing around in the house of mirrors though. The subject matter is quite grotesque and the sweet vocals here act as siren calls, lulling listeners into a sense of false security. The trick to this being that Shrines doesn't get too clever for its own good. Above all, it's hip hop influenced pop music and it's better than most pop this year. Arguably the most striking thing about Purity Ring are the lyrics about getting inside someone's body but while we were shocked at these words, calling the lyrics weird, it's the music that went around and got into our ribs and bones.